Top 6 reasons to move to the Phoenix Metropolitan Area
Posted by Erika Nevarez on Friday, September 29th, 2017 at 12:32pm.
Top 6 reasons why Phoenix metropolitan area is the best place to relocate.
By Erika Nevarez - Keller Williams Arizona Realty - Unity Home Group®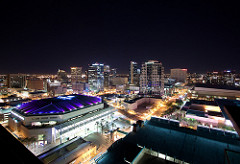 With the latest events and weather taking its tow in several regions in the United States, many are thinking and planning on where to relocate and avoid the dangers of extreme weather. The past month has been a rollercoaster for weather patterns throughout the world. From hurricanes to tornados, earthquakes to major catastrophic flooding; all indicators of how blessed Phoenix residents are.
 Of course we have extreme heat during summer, however, this city has done a magnificent job at maintaining the city and utilizing the resources efficiently to keep residents, visitors and overall create an inviting landscape for all.
Here are some of the top reasons why many residents and businesses consider the Phoenix metropolitan area the preferred relocation choice:
Phoenix Weather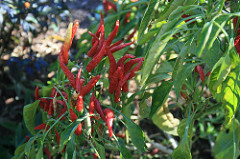 Many are under the impression that Phoenix weather is always hot; not quite. The summer months can be considered extreme for those who have not been exposed to warm dry or arid weather at least once but, in reality, the span of hot temperatures from June thru early September is usually interrupted by the monsoon season. The monsoon brings a wave of humidity, wind and dust storms that may seem unpleasant but bring in a break to the heat and ultimately interrupting the hot temperature streaks. Looking at the glass more than half full, there are amazing benefits due to the weather as the rest of the year is virtually an extended spring that is paired with fall and pretty much skipping true winter climates. 
Health Benefits
Phoenicians experience significant health benefits including a vast supply of natural sunlight. A healthy exposure to sunlight increases the production of Vitamin D and the absorption of calcium, thus improving overall health.  Vitamin D promotes healthy and strong bones, resulting in less adverse effects to arthritis and improved immune system. The proper absorption of these nutrients also contributes to reduced anxiety and seasonal affective disorder –SAD (The Health Benefits of a Desert Lifestyle – Arizona Foothills Magazine.)
Let us not forget that this weather is also an open invitation to countless possibilities to outdoor activities and events. Phoenicians have a vast sort of options; from an early hike at one of many trails in the city to outdoor events for the whole family throughout the year (Events by Season, www.visitphoenix.com .)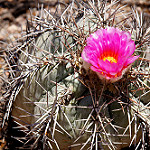 Opportunities and job growth
Big employer names come to mind; with the shifting of hundreds of jobs from Boeing operations in Washington to Mesa.  Another big contender is Apple who is already working on filling positions for their new technology center in Mesa AZ as well. Earlier this year, Intel also announced the re-occupation of their facility in Chandler projecting to bring close to 10,000 more jobs (Randazo/McDonald-Evoy,  The Republic – azcentral.com February 8, 2017.)
Cost of living
When it comes to cost of living the Phoenix metro area stats are beyond alluring.  According to the U.S. Census Bureau, the Phoenix metropolitan area is the second most popular destination from residents relocating from Los Angeles County. In a recent Berkeley IGS study for the state of California, "Half say housing affordability an 'extremely serious' problem in the area. A majority have considered moving because of high housing costs, 25% out of state." (Berkeley IGS Poll Release #2017-16 – September 19th, 2017.)
Phoenix rates as one of the most affordable places to live standing in place 59th from all cities in the U.S. - out of 81 cities, 140th in the world -out of 324 cities (www.expatistan.com/cost-of-living/phoenix.)
It is no wonder that many are choosing Phoenix as the destination of choice. This city offers plenty of opportunities to those who live affordable areas to save on the cost of living and enjoy a more relaxed environment while improving the quality of life. Whether it is a destination for retirement, investment or relocating the entire family, Phoenix offers a very promising haven.
No Natural Disasters
According to a Sperling natural hazard study, Phoenix ranks relatively low in natural hazard index (at 141.2 from a range of 36.9 to 286.4.) Exposure to natural and often recurring disasters is uncommon in the area. According to a U.S. News report, Phoenix and Mesa AZ rank among the top 10 cities safest from natural disasters.
It is rewarding to know that your home is not located in an area of recurring natural hazards and that you can plan that your investment is well protected by the overall environment.  Due to these conditions, the cost of home insurance as well as renters insurance rates very reasonable too. Arizona ranks number 8 in affordability of home insurance at a 29% below the national average (www.valuepenguin.com .)
Variety of Landscapes and Things to Do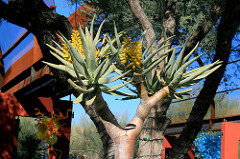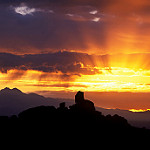 Phoenix is now the sixth most populated city in the U.S. But don't let the statistics scare you; the valley is filled with opportunity and fun activities for residents of all ages. From internationally renowned resorts and shopping malls drawing crowds of exclusive taste, this town also invites those with an adventurous spirit and desire to experience the outdoors. With winter and fall visitors on a recurring basis as well as the spring traffic brought by all the different events celebrated here (PGA Tour, Arabian Horse Show, Spring Training games, etc.) with a diverse set of suburban areas like Scottsdale, Mesa, Tempe, Glendale and Peoria, the city provides a wide selection of travel options for a wide range of budgets.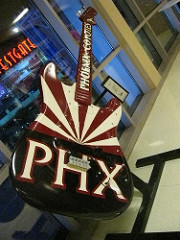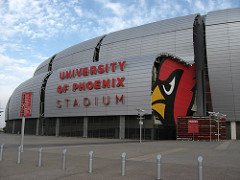 Leave a Comment