The future of the Phoenix real estate market.
Posted by Erika Nevarez on Tuesday, September 19th, 2017 at 1:18pm.
The future of Phoenix real estate market.
How Phoenix is transforming to keep up with the current and future needs of residential real estate.
By Erika Nevarez – Keller Williams Arizona Realty -Unity Home Group®.
The Phoenix metropolitan area has a long vast reputation in the real estate industry. From the beginnings of the city growing into what is now a metropolis, to the known-to-most impact of the housing market crash of 2008; this city has seen it all.
 With an unpredictable economy and the cyclical expected market shift, the Phoenix area and vicinity must prepare and be ready for the increasing entry of millennials into the real estate market.  As a general rule, driving a large number of long term consumers would render the best results, the simple supply and demand rule.  Here's a brief look at what lies ahead for the Phoenix metropolitan area and the ongoing transformations that will help this city keep up with the current and future needs of residential real estate.
 According to a NAR Generational survey, In 2016 millennials comprised 35% of new homebuyers whereas only 26% of new home sales consisted of gen-X buyers. This group of consumers is growing and beginning to invest in real estate. As many were skeptical to buy right away or simply unable to qualify due to the increased number of consumers struggling with student debt and how it now computes in debt ratios and credit worthiness, many lenders have taken a step back and engaged consumers into debt consulting and consolidation in an effort to prepare them to successfully enter the home buying market.
One solution to fixing the credit worthiness riddle is simply income and Phoenix is going above and beyond to contribute to the solution by providing an attractive and promising job market. This year only at least 80 employers in the valley are hiring to fill more than 22,000 positions (Ronald J. Hansen, The Republic - azcentral.com Pub August 4th, 2017.)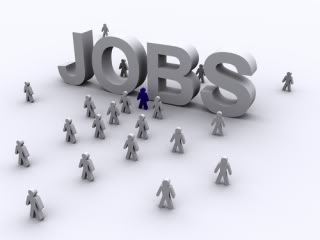 The Phoenix metropolitan area is now considered the number 2 tech market  second to Silicon Valley; many are prepared to call it the Silicon Desert.  This healthy economic growth is a result of growing industries including leading international securities, fast-tech and a dynamic distribution companies (e.g. Apple, Amazon among many others) as well as booming the education value. According to Chris Camacho, president and CEO of GPEC it is "the regions collaborative effort to create a high volume place for businesses to thrive." (AZ Business January-February 2017.)
As a result of an increase in housing demand, the valley is experiencing lateral and vertical real estate growth to accommodate the inventory demand.  The empty nesters are also considering these housing options.  Growth and revitalizing efforts of areas like mid-town Phoenix as well as Scottsdale are producing an increase in condominium and modern concept living (all-in-one building communities) taking the vertical real estate growth to a new level (Catherine Reagor, The Republic - azcentral.com - Pub August 3rd, 2017.)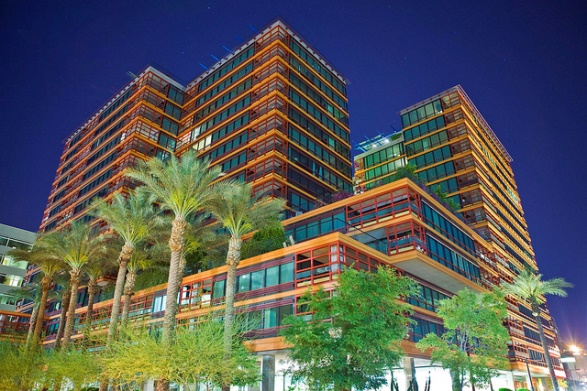 A good section of the centers of Phoenix, Scottsdale and Tempe have grown substantially in condominium living with 2016 sales almost three times higher than 2015. According to GPEC, 52% of the new single family home growth is occurring in the Phoenix West Valley, which constitutes the bulk of the lateral growth of the metropolis (AZ-RE May/April2017.)
The future looks good and beyond sustainable for both consumers and businesses attracted to the valley.  The metropolitan area is destined to a targeted growth in the areas of technology, software, financial services, health care and education aligned to these industries.
Bottom line: Phoenix economic growth promises a positive outcome for home buyers local, out of state and abroad. The creation of jobs and continued focus on supplying a variety of options in housing inventory will continue driving residents of all age groups and interests.
Leave a Comment