Buying Real Estate Now vs. Later
Posted by Erika Nevarez on Wednesday, November 8th, 2017 at 12:48pm.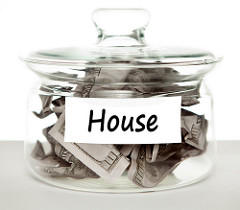 The million dollar question of whether to invest in real estate now versus later is always a daunting one. Consumers in Phoenix and other markets operate with skepticism due to the history of the real estate market in the past twelve years. Many compare the current conditions with those of the market boom of 2005; certain aspects like the rise in home values that were inflated at the time are a good indicator of this. With this said, we evaluate the realities of the market today and help you determine if now is a good time to buy or not.
     We consider the following factors to help determine how favorable things will be in 2018. The considerations are:
the current home pricing trends,
the cost of borrowing money (mortgage rates),
the cost of renting vs. buying,
the current inventory in the most desirable areas.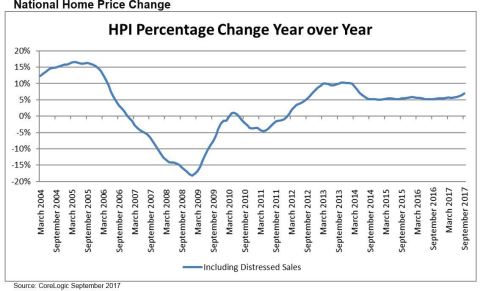 According to a recent report from the National Association of Realtors, home prices have risen 5.8% in May vs. the same time last year across the nation. Prices in the Phoenix Metropolitan area have risen by over 9% for the same period of time as the national metric. On a positive note, this increase is climbing at a much lower rate than when the market boomed in 2005. When deciding to buy vs wait, one of the steps to consider is looking specifically at the market that you are interested in. National trends are a good indicator of how the market behaves overall; however, the variables of each specific market can vary quite a bit, thus rendering many different results. For example, the Phoenix metropolitan area has a less cyclical trend of home sales than other markets due to the consistent weather patterns. with the exception of the summer months where sales tend to increase due to families needing to accommodate school-agers schedules and placement, the rest of the year has a very steady weather pattern that allows for ease and simplified search and viewing of homes, thus, consumers are able to shop and view homes on a more regular plane. The same criteria does not apply in areas like Denver, CO. or Seattle WA., where weather patterns follow a more traditional view of the four seasons.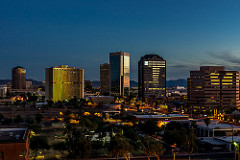 While is not reasonable to accurately predict mortgage rates for 2018. most economist and analysts suggest that the interest rates will rise due to a stronger economy and future policy changes in the Federal Reserve. This means that average consumer will have less buying power in 2018 than now. Other factors that affect this prediction include the current debt ratios of consumers and how it affects the qualifying mortgage criteria. We have seen evidence of this in the thousands of millennials whose credit rations have been affected by student loan debt.
 The impact of the cost of renting is also a strong determining factor. Due to the low inventory of overall housing (renting and buying), the low supply will also create an increase in rent costs. By securing a fixed-rate mortgage rate, buyers have more control over the cost of housing versus renting, with the increase of rent reflecting at the end of the leasing term, resembling the interest rate on a mortgage that is not a fixed loan.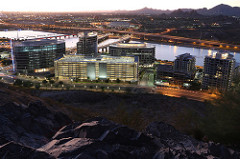 Many buyers have seen a stiff competition when searching for properties in the Phoenix area, especially in the most desirable trendy areas of Scottsdale, Paradise Valley and near downtown Phoenix neighborhoods. This trend is not expected to decline either over the next year. Even though we are experiencing growth in vertical real estate developments in many of these areas, construction is not growing at a rate that can keep up with the current demand and accommodate all the consumers interested in these zip codes. The correlated effect of the reduced inventory as well as less buying power from consumers results in renters having to stick to a specific and strategic plan to secure a desirable property sooner than later.
 In conclusion, Action is considerably better than no action at all as long as it is well planned. Formulating a reasonable plan to invest in real estate is key. As many consumers are now entering the market, reaching out to a knowledgeable real estate expert as well as an investment expert, asking many questions, and most importantly doing your homework as a consumer, will determine the success of your investment and most importantly your ownership.
Disclaimer: This article uses data, reports, and forecast from various sources that are not associated with our company. We have put together this information as an educational service to our consumers, clients and potential home buyers. All data are deemed reliable but not guaranteed.
Leave a Comment